Wookey's home page
Last updated: echo Date("Y.m.d", getLastMod()) ?>
This is all thoroughly provisional, and at least a year out of date most of the time.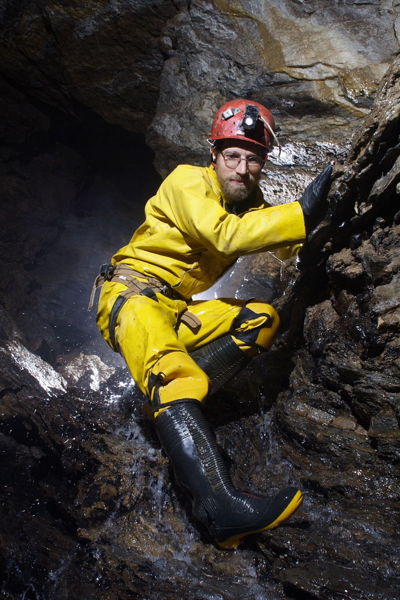 More pics here. ASCII-armoured GPG Public Key (4K) ID: FB863251A86F9E47 Fingerprint: 4789EF23C3DEFF0556879CAAFB863251A86F9E47
Matrix chat/call: @wookey:matrix.org
Mastodon: @wookey@fosstodon.org VOIP phone status:
(sip:9178850@sipgate.co.uk)
Call/chat with your browser
Useful links
Webmail
---
Links direct to stuff I do:
Caving
House-fettling, DIY, car spannering
Work
I'm currently a Free Software engineer at ARM, working on Debian. Until 2019 I was working inside Linaro, but as HR can't cope with 4/5th of an Engineer being assigned I moved back into ARM proper when I went to a 4-day week.
Previous job (2007-2010) was at Toby Churchill Ltd and iEndian doing embedded debian and Balloon boards and build systems.

From 1992-2007 I worked at Aleph One Ltd on PC Cards for RiscOs machines, Embedded Arm Linux, Open Hardware and the YAFFS NAND Flash Filesystem. In 2001 I wrote a book on ArmLinux.

Computing (Free Software)
I'm a Debian developer, working on the ARM (arm64/armel/armhf) ports, crossbuilding, bootstraping, multiarch, and assorted cave surveying and machine learning packages, and Embedded Debian whilst that was a live project.

Emdebian. (I volunteered to be project lead). Emdebian was a scheme to make it easy for developers to use the resources of Debian to generate new embedded systems, via tools and documentation. The need for it was largely removed by much bigger storage even on small machines, so the project closed in 2014.

PsiLinux project. I was involved with this cool project approx 2001-2005.

Talks and Presentations
I've given a lot of talks over the years, mostly on Free Software subjects with a few on Caving technology. Many of these are now available online
---
Other stuff that might conceivably be of interest:
Hardware Hacking Activism

Holidays - Info and pics from some of my trips. Might also explain why I'm not responding to your queries right now.

'Wookey', is that it? or why I haven't got a proper name (by popular demand)

Contacting me - email, post, phone, car, foot etc. Tel:(daytime) 01223 858045 (+44 1223 858045 from outside the UK, Time: GMT or GMT+1 in summer)
Email

Email contact
All these emails are me. These addresses sadly have to be obfuscated due to that activities of spammer scum - the bit before the colon (domain) goes after the @, the bit after (username) goes before.
wookware.org:wookey
linaro.org:wookey
aleph1.co.uk:wookey
survex.com:wookey
debian.org:wookey
arm.com:wookey01 (don't use this: ARM's email system sucks)
chaos.org.uk:wookey (forwarding disconnected - don't use this one)